Why Home Builders?
Why Not Advertising has been working with the home builder/construction niche for over 15 years. We know the industry inside and out, and have the solutions and experience to effectively market your company.
In this post, we explore some of the many design and marketing solutions we offer in every aspect of your home building business. We know what it takes, and are here to help!
NOTE: If you haven't heard about our Unlimited Design program yet then be sure to visit the page for more information.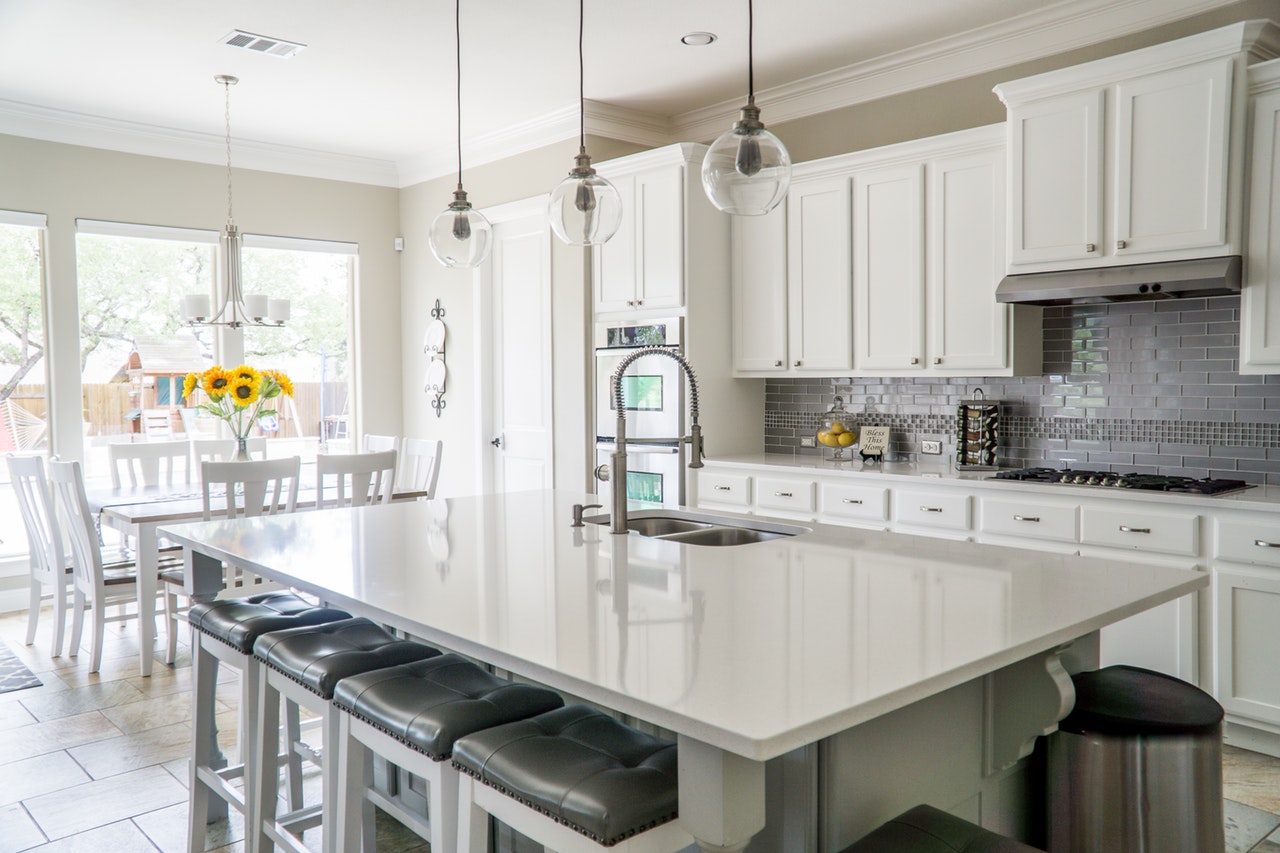 11 Services We Offer Home Builders
Below are 11 examples of the kind of services we do for home builders and general contractors on a daily basis.
#01: Print Ads
Traditional newspaper print ads are a perfect way to target a demographic of financially stable home buyers. At Why Not, we've designed over 10,000 print ad for home builders and general contractors. This usually involves the creation of custom branding to go along with your home neighborhood logo or corporate identity.
#02 Websites
A website is an important part of a professional online presence. Here are some of the solutions we integrate into our custom website designs for home builders:
Testimonials from your happy customers
Copywriting for all your page, model, floorplan, and community descriptions
SEO optimized content for organic search results
Showcase high-quality photos of the exterior and interior of your homes
Display community site plans
Offer details about your floorplans and models
Multiple ways to contact you based on user preference
#03: Community Logos
As you can see from our portfolio, we have created tons of new neighborhood logos for home builders throughout the years. Each community often has a brand that matches the characteristics and lifestyle of the area.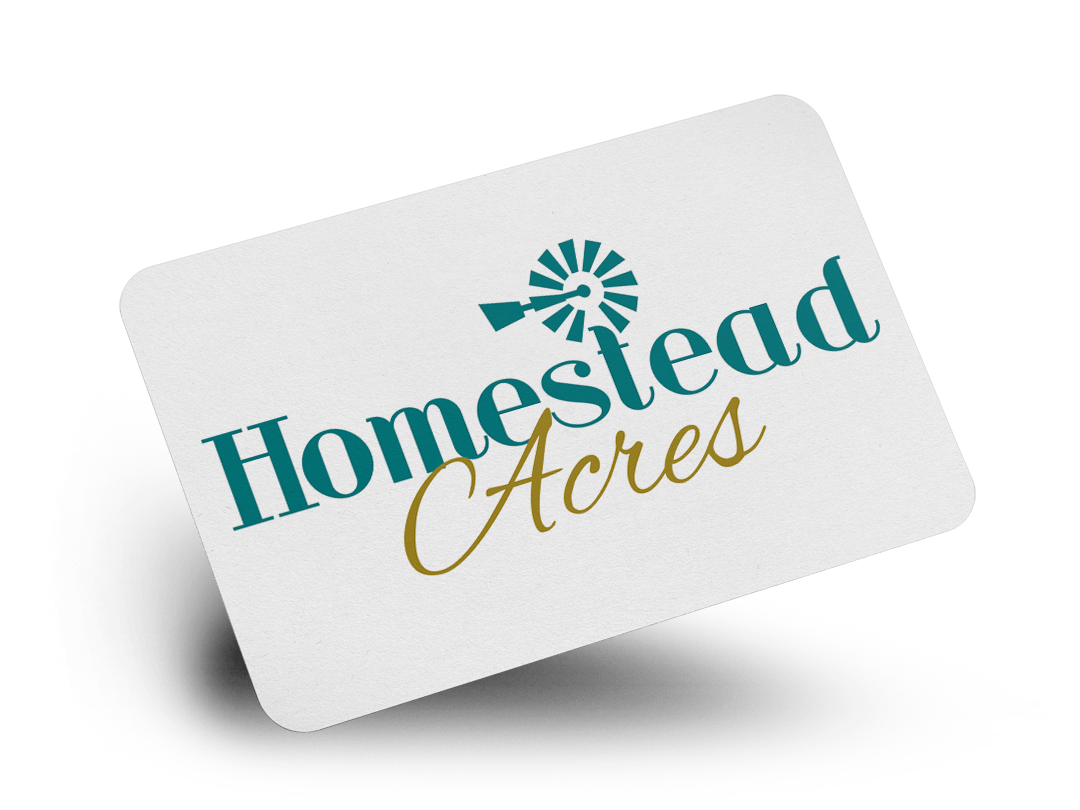 #04: Site Plan Maps
Most home builders we work with have housing neighborhoods or communities. Visitors and potential home buyers love to use our beautifully designed site maps showing a stylized representation of the community with roads, trees, homesites, status indicators, and natural elements.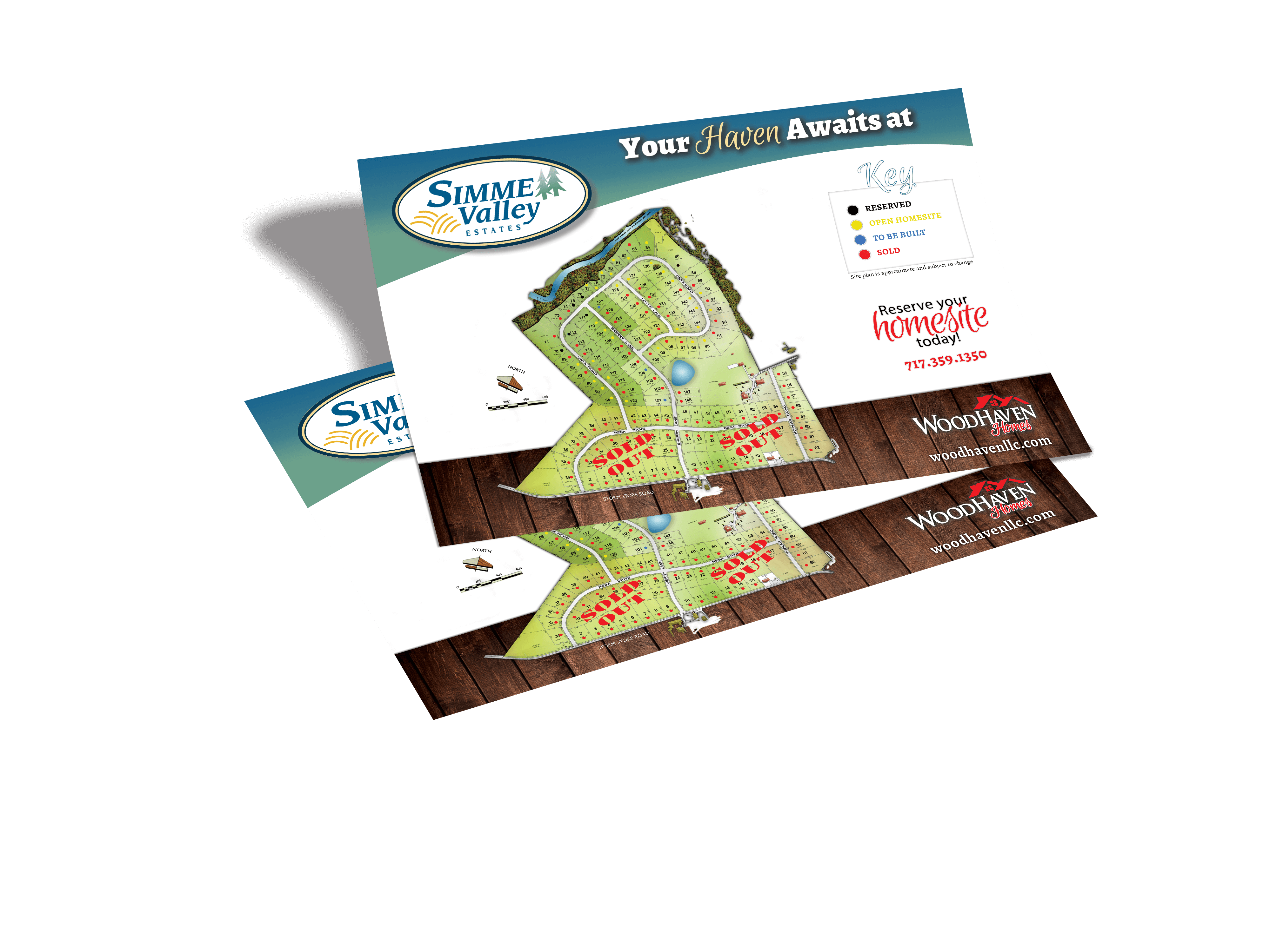 #05: Email Campaign Design + Strategy
Email marketing is one of the best ways to reach potential home buyers. A strategic plan can help turn casual lookers into homeowners. From automation to design and analytics, Why Not has been reaching thousands of people each week with effective and beautiful email campaigns that increase engagement and sales.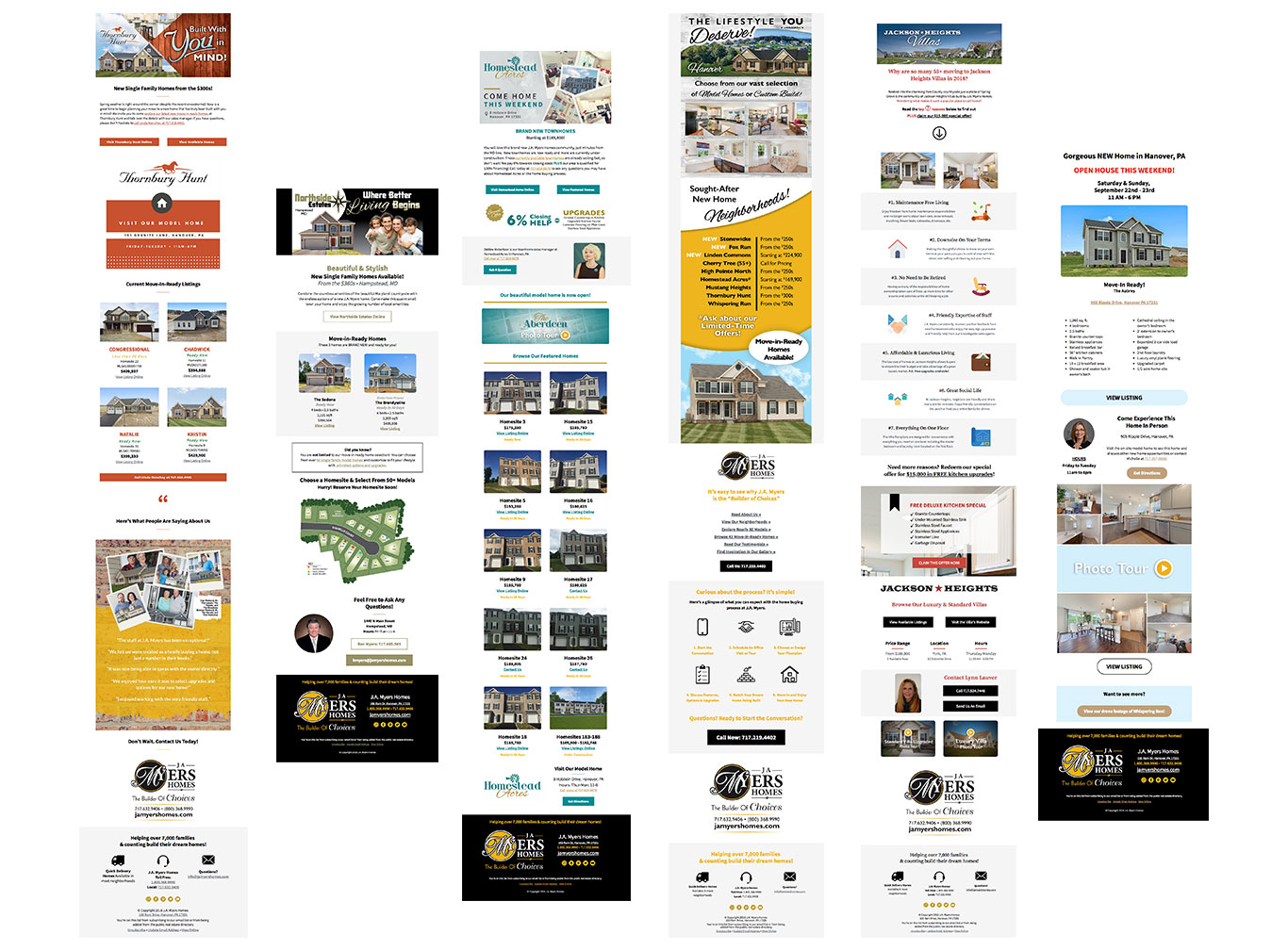 #06: Model Flyers
No doubt each of you homes has unique features and floorplans that you want to showcase to your potential buyers. When a visitor visits your office, showroom, or model home, be sure to have lots of beautiful model flyers available for them to take home and view, which leads to higher conversions.
#07: Photography + Photo Editing
Having poor quality photos of your houses is the fastest way to lose credibility and miss out on a potential customer. You've invested tons of time and money into building a beautiful home that people love to see. Show them! From exteriors to interiors, to homeowner testimonial shoots, Why Not is here to help make better photography and editing a priority for your business.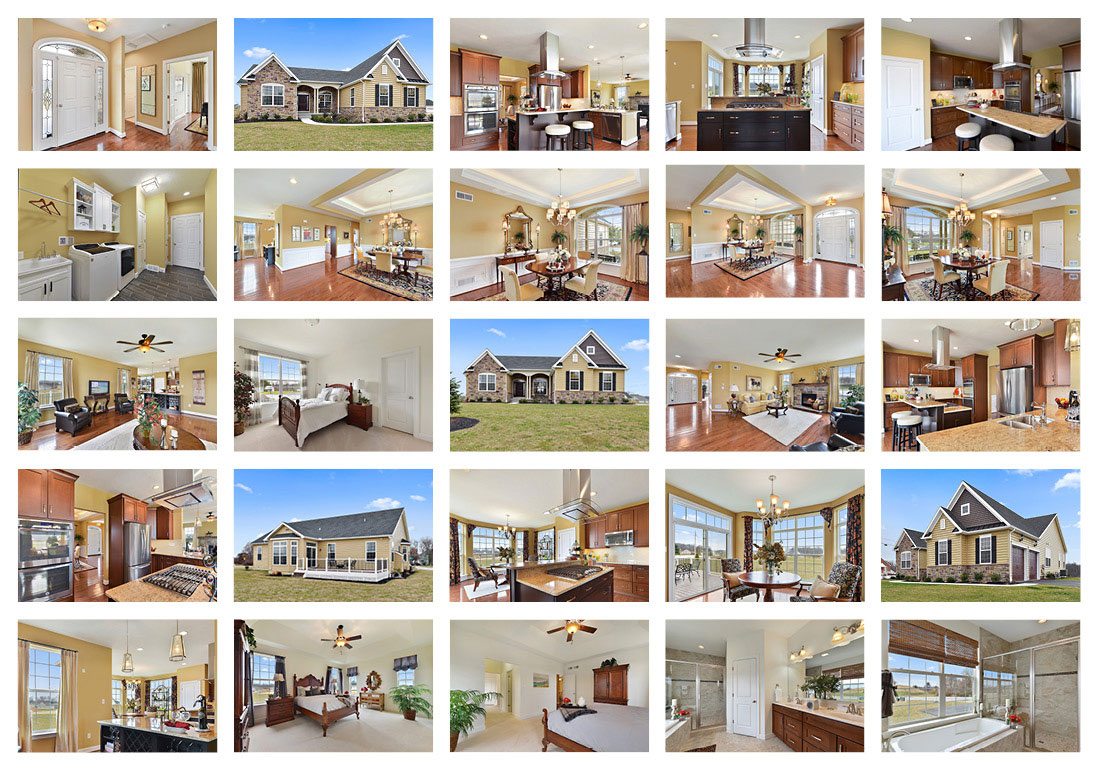 #08: Lead Generation
The goal of home building contractors is to find interested home buyers who want to move forward with a purchase. At Why Not Advertising, we've become experts at targeting the right people and getting responses from real-time leads in a specific area. No other advertising method is as precise and measurable as a digital lead generation! This means you know exactly how much revenue is created from your investment into this affordable advertising method!
#09: Brochures
Many home builders like to keep several brochures on hand for the various services they offer, such as one for custom building, one for their model homes, or even quarterly brochures listing move-in-ready homes.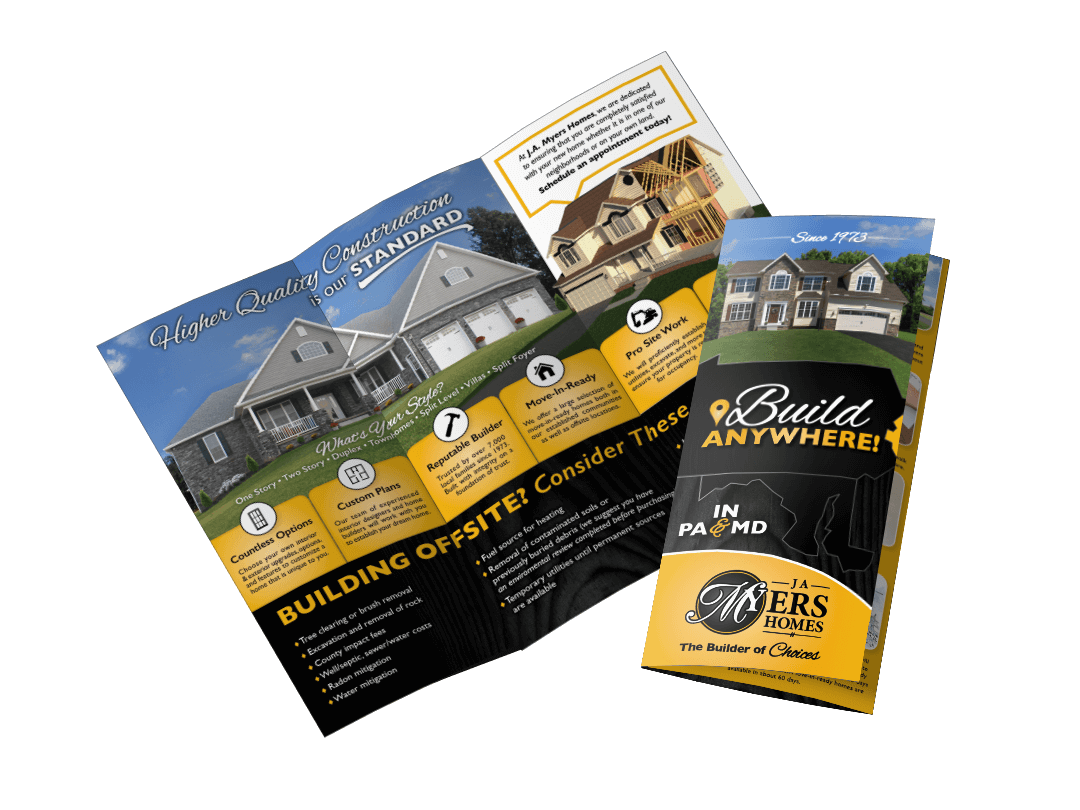 #10: Social Media Campaigns
Social media is complicated and simply takes too much work for the typical business to do well and be effective. Since we all need to focus on our specialties, a partnership with Why Not may be the perfect solution for your business. We'll handle the social media campaigns while you build beautiful new homes!
#11: Copywriting
Your home listings, models, website, and ads all need great writing to engage people and raise their interest. It is important to achieve effective copy to sell without sounding spammy, creative and engaging, and rich in keywords for better search engine ranking. Go ahead and schedule a 15-minute call to go over the details.